Entertain in style this summer with these must-have sale items from Houzz.
One of my favorite places to shop all things decor indoor and outdoor is the all amazing platform, Houzz. It's is affordable, stylish, reliable, and every homeowner's dream to a better life. Check it out for yourself! I have compiled a few of my favorite outdoor entertainment elements that are sure to bring your patio to life. Click on the images for pricing and reviews.
Disclaimer - This article contains affiliate links. By clicking on the images and/or purchasing an item, I may receive a commision at no extra cost to you. Thanks for your support!
If you have a small or covered patio with limited space, this table top grill is great.. Not only can you avoid buying a huge, expensive grill that takes up all your space, you can grill right from the table!
This comfy chair would go with any outdoor environment!
Outdoor rugs can create a wonderful ambiance to any outdoor setting. Add a little pop and color to your patio to bring everything together.
This simple and sleek outdoor furniture set is a steal! Click on the image for prices and colors.
There's nothing like the ambiance fire creates to get everyone in a better mood. Sitting around the fire has never looked so stylish or rustic!
Huge, adjustable, affordable. Click on the image for prices and different colors!
This is somewhere I could stay forever. Talk about creating a dreamland in your very own backyard!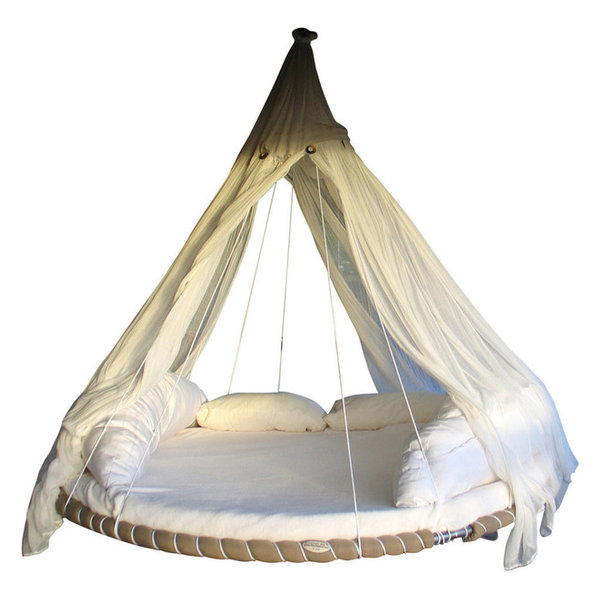 A floating bed under the stars? Yes please!
Is the weather or environment a little tricky for you garden? With this greenhouse at an amazing price, you can grow whatever you want with ease and beauty.